The other week I went on my first writing retreat.
Before leaving Austin, I was skeptical about the value of a writing getaway. But there are too many authors who rave about the benefits of getting out of the city in order to congeal your thoughts into book form.
So, more out of a sense of duty, I packed up my writing supplies, espresso maker, and other bare essentials and drove to a little town called Canyon Lake, about an hour southwest of Austin.
The two-story house I rented was meant to offer the ideal environment for Deep Work. Quiet, geographically isolated, and with sufficient electricity to power a laptop, this temporary workspace was to be my home for the next several days. I started to work as soon as I arrived because, in the back of my head, the words of bestselling author and computer science professor Cal Newport were on repeat.
If you don't produce, you won't thrive—no matter how skilled or talented you are.
I didn't want to let this trip go to waste. And it certainly didn't disappoint.
My days were wholly consumed with writing, editing, refining structure, and letting my mind focus. It is amazing what you can produce when you are unencumbered by the daily demands of life. But the reality is that my short bursts of creativity and productivity were not sustainable. The truth is that prior research, writing, and reading allowed the timing of the retreat to dance with the workspace I had created to produce maximum results.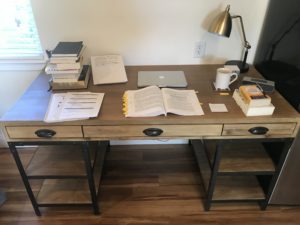 This, of course, made me think about the extraordinary benefits of this process that can be utilized by – startups, non-profits, small businesses, consultants – anyone who needs the time and solitude to refine or sharpen ideas before releasing them into the world.
Solitude, as a reflective period, can open the doors for breakthrough moments. In Anthony Storr's Solitude: A Return To The Self, he argues that after an idea incubates, solitude can provide the environment for illumination.
This is the time at which the creative person has a new insight, discovers a solution to his problem, or in some other way finds that he can order the material which he has accumulated by employing an overriding principle of an all-embracing conception.
The benefits of a retreat are not limited to a single profession. You can, and should, build these moments of intense isolated cognitive work into your professional life.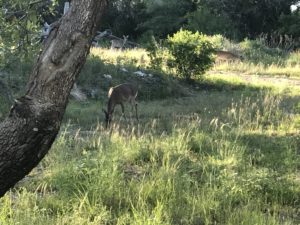 A work retreat can be a catalyst for your career. Are you the person bringing the best plans for the meeting? Do you produce novel ideas regularly? Does the team look to you for guidance during an introspective moment? By taking the necessary time to think about your work, mull over a complex problem, strategize about an upcoming product launch or capture your thoughts about a new idea, you put yourself at a cognitive advantage.
Physical and mental getaways create a sort of cleansing effect. They allow for maximum creativity as you work through your thoughts in solitude. They allow for unbridled productivity as distractions are at a minimum. They allow for flow, the right mental state to illuminate your best ideas.
It's no wonder writers evangelize this process. I thoroughly enjoyed my getaway. Hopefully, you will enjoy the fruits as well.